Custom A/C Installation
There are no one-size-fits-all cooling models, and yet, every part of the system should fit unobtrusively into your home's design and perfectly meet your requirements.  A trained, certified and insured HVAC professional should perform all work.  At Stegall our technicians have the knowledge and in-field experience to complete safe, precise, and competent installations.  After your new system is in place, our qualified specialists will test equipment to ensure every facet is operating perfectly.  Your Stegall technician will also explain proper use and management of your new cooling system to guarantee the highest level of comfort, performance and efficiency.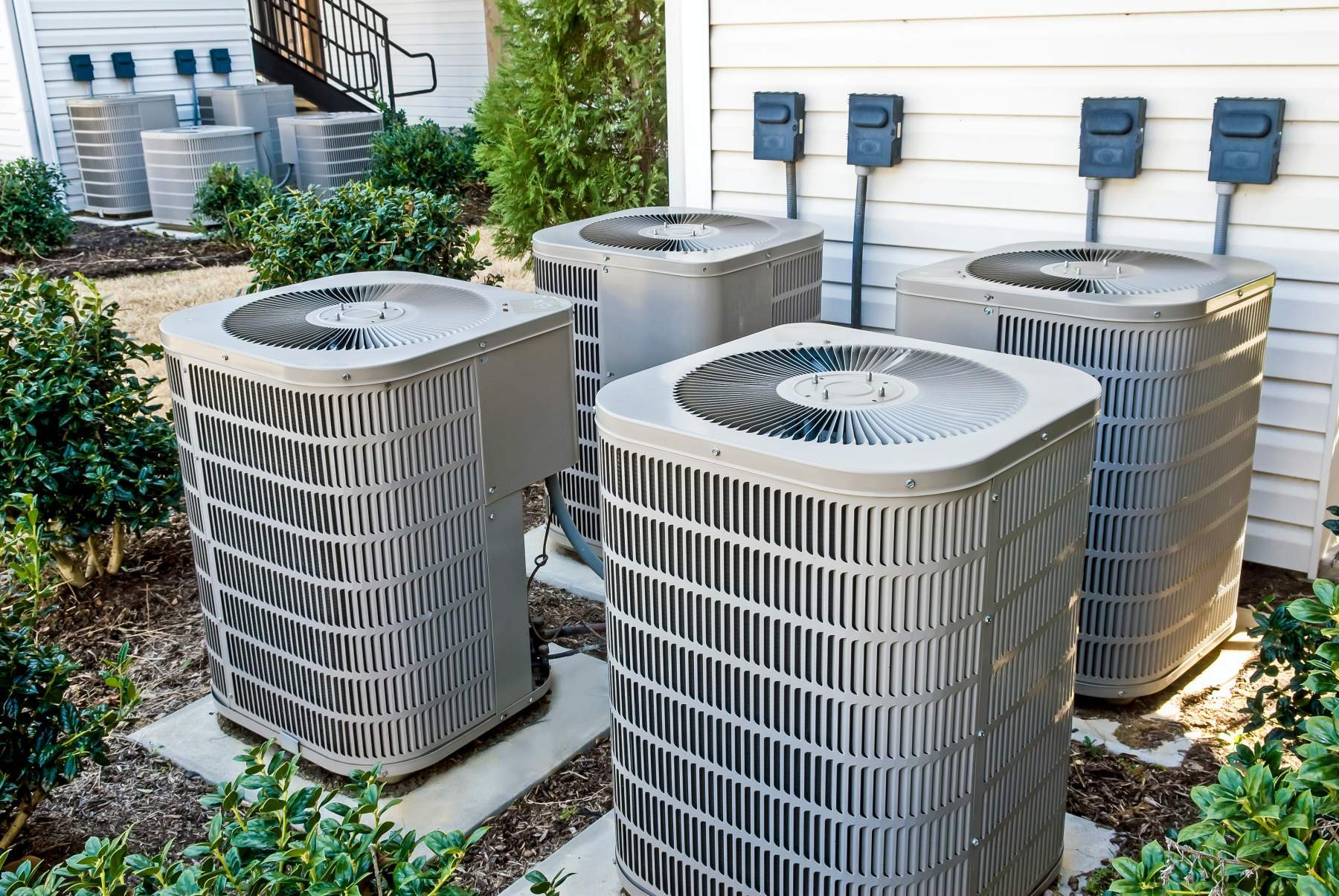 Stay Cool with a New Air Conditioner!
With central air conditioning, you'll maintain your home at ideal temperatures and keep humidity levels within a comfortable range.  You'll enjoy restful sleep, more productive days, and breathe fresher, cleaner air.  By keeping doors and windows closed, you'll avoid noise pollution, annoying bugs, dust and pollen from outside.  You'll enjoy greater security, significantly reduce the dust mite population, and combat the growth of mold and mildew due to excess moisture.  Cooler temperatures also protect electronics and home furnishings.
Carrier Air Conditioning Systems
[logo]Through our industry partnership with Carrier, Stegall is able to bring our customers the highest standard in home and commercial comfort. ENERGY STAR qualified in all sizes, the Carrier Infinity Series offers a line of astoundingly quiet, energy efficient and durable options.  These models reach up to 21 SEER and keep sound as low as 65 decibels.  Carrier also offers the Performance and Comfort Series, guaranteeing a choice that satisfies your personal preferences, size and style of home, and expectations for cost, efficiency ratings, and capacity.
Trust the Professionals at Stegall for AC Installation
Since 1957, Stegall has provided the quality service and products that home and business owners across Birmingham, AL; Mountain Brook, AL; Vestavia, AL; Hoover, AL; Helena, AL; McCalla, AL; Homewood, AL have come to count on.  We match fair pricing with expert workmanship, treat our customers with respect and honesty, and never take your time, comfort, or investment for granted.Give us a call today, and let us create a custom solution for your home or business.
At Stegall We Offer a Variety of HVAC Services:
Heating Installation
Heating Repair
Heating Service
Air Conditioning Service
Air Conditioning Repair
Heat Pumps
Ductless HVAC
Indoor Air Quality