Improve your home with new lighting.
Our licensed electricians will take very good care of your home, property, and family, delivering the courteous service you deserve and expect. We keep a neat and tidy job site, clear away all debris and packaging, and handle all jobs from start to finish with unwavering professionalism.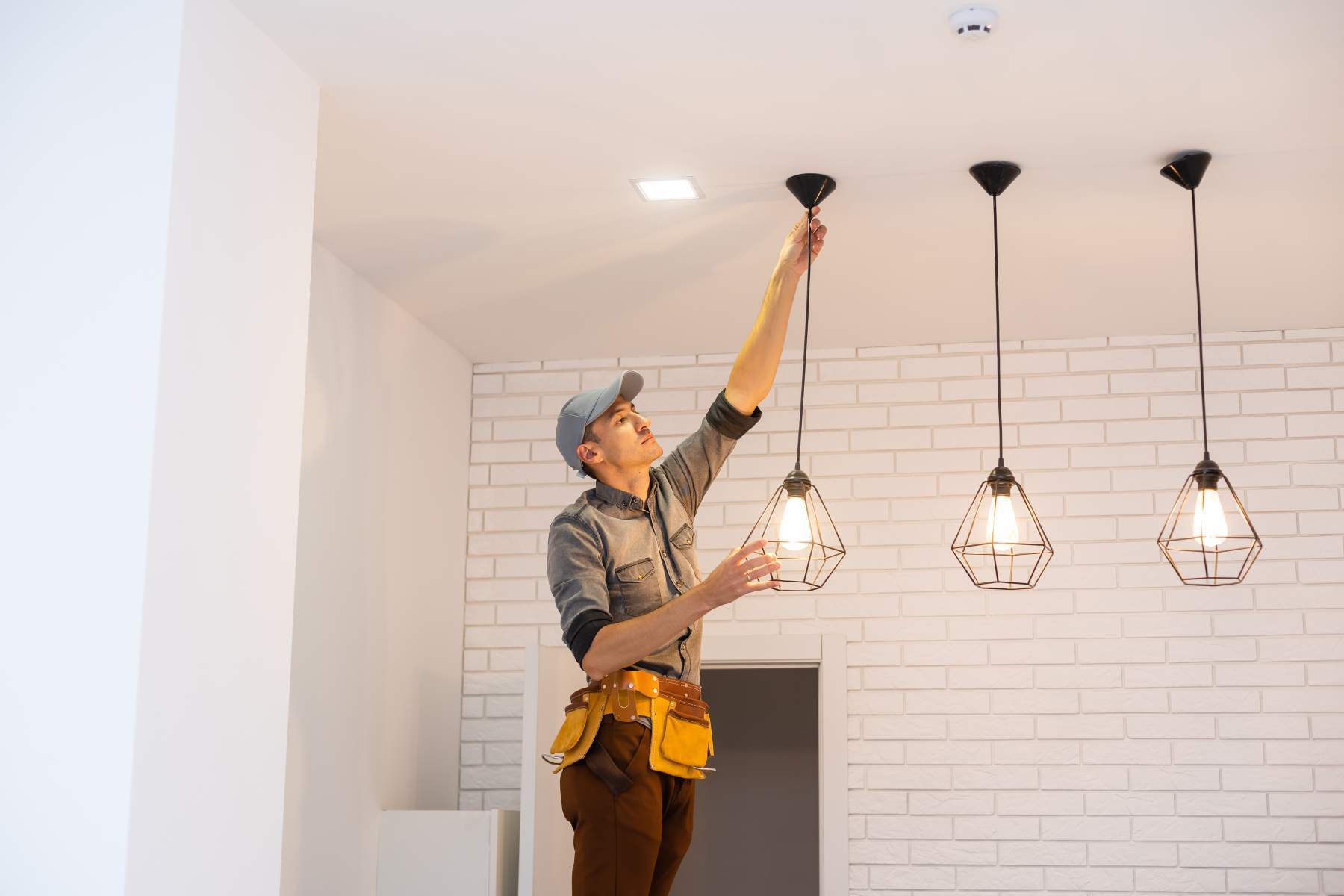 RESIDENTIAL SERVICES
ELECTRICAL SERVICE UPGRADES – new panel, circuit breakers and outside wire
NEW CONSTRUCTION/ REMODELS – the whole house, an addition or just one room
ELECTRIC VEHICLE CHARGING SYSTEMS – Stage 1&2
LIGHTING – can lights, low voltage, fluorescent ballasts, LED, security
LIGHTING CONTROL – time clocks, smart home wi-fi, photocells
POWER OUTLETS – adding plugs for convenience
SWIMMING POOLS, SPAS & HOT TUBS
TROUBLESHOOT – loss of power at outlet, bad switches, overload
NETWORK CABLING, COAX CABLE, FLAT SCREEN TVS
GENERATORS – portable: cord connected/ stand-by: permanently connected
Electrical Installation in Vestavia, AL | Electrical Services Mountain Brook, AL | Electrician Service Hoover, AL
According to studies performed by the US Fire Administration, electrical fires annually cause approximately 485 deaths and 2305 injuries. The majority of those fires are related to improperly installed electrical wiring, which is often the result of do-it-yourself projects. Don't put your home or family at risk. Contact the qualified electricians from Stegall for both simple and complex projects. We handle everything from replacing overhead fixtures to rewiring an entire residence or commercial structure.
If you're hoping to turn a dark, uninviting room into a bright, welcoming living space, Stegall will answer your wish list with the addition of energy-efficient lighting and make informed recommendations to ensure the greatest rewards. Automatic lighting in the interior of your home eliminates the inconvenience and discomfort of entering a dark room and searching for the switch. Exterior lighting not only adds value and beauty to your home, but also makes it a safer place to live. From ceiling fans to flood lights, these additions increase your enjoyment, productivity and usability of your home.
Call on us to get rid of that tangle of extensions cords. As modern technology has expanded, the average homeowner's need for easier access and more available outlets has resulted in dangerous overloads. To handle computer components, phone charging, video games, and numerous electronics, Stegall will supply additional, safe sources of power right where you need them most. Performed by professional electricians, upgrades offer convenience and lasting rewards.
Your electrical experts!
For all your electrical needs, from small to extensive, Stegall delivers prompt, reliable and efficient service. For safety, convenience and luxury in your residence and commercial facility, we put the power at your fingertips.